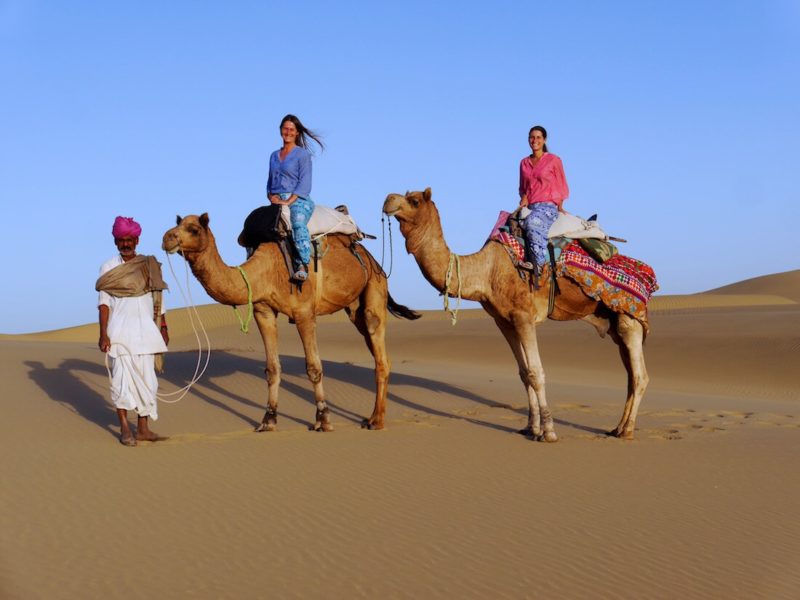 Hi everybody!
Welcome to Simply Nomadic Life! 
We're Veru and Petra. Best friends and a good team.
And also mother and daughter.
Photographers, travel writers and nomads for the last four years.
Vegetarians and lovers of nature, wildlife & different cultures of the world.
We've been exploring this wonderful world for 7 years and have travelled on all continents except for Antarctica.
To name our best travel experiences, we camped in jungles in Malaysia and the Philippines, climbed active volcanoes in Indonesia, New Zealand and Mexico, visited all important and also the lesser known Maya ruins in Mexico and Guatemala, spent two unforgettable weeks in a Tibetan monastery in Nepal, celebrated New Year's Eve with a mountain tribe in remote northern Thailand, hitch-hiked for 2 months all around New Zealand, visited the Kuna tribe on San Blas islands in Panama, flew above Australian coast in a microlight, went for a road trip on a motorbike along the coastline of Spain, survived a 2-month journey in India and discovered there a gem called the Golden Temple. 
How it all started
We had always wanted to live an exciting life full of travels. It all began in Mexico in 2010. As a part of Petra's studies at University in London, she chose to go for a University year abroad to Mexico City. 
Before the start of the first semester, we both ventured for a month to the south of Mexico. Then Petra was studying in Mexico City and Veru kept exploring the amazing country. In 2011, we both travelled again together in Mexico, Central America and a part of South America.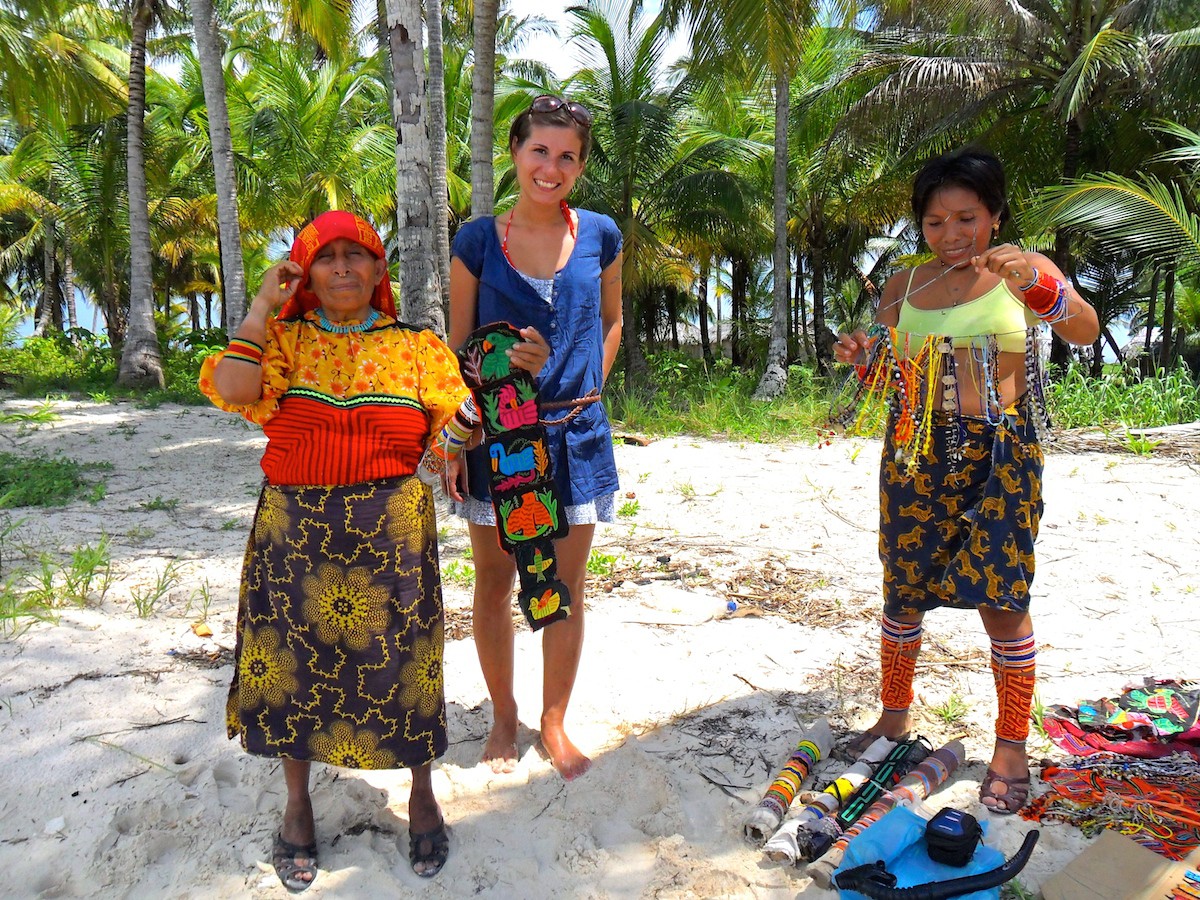 Petra with Kuna women on San Blas islands, Panama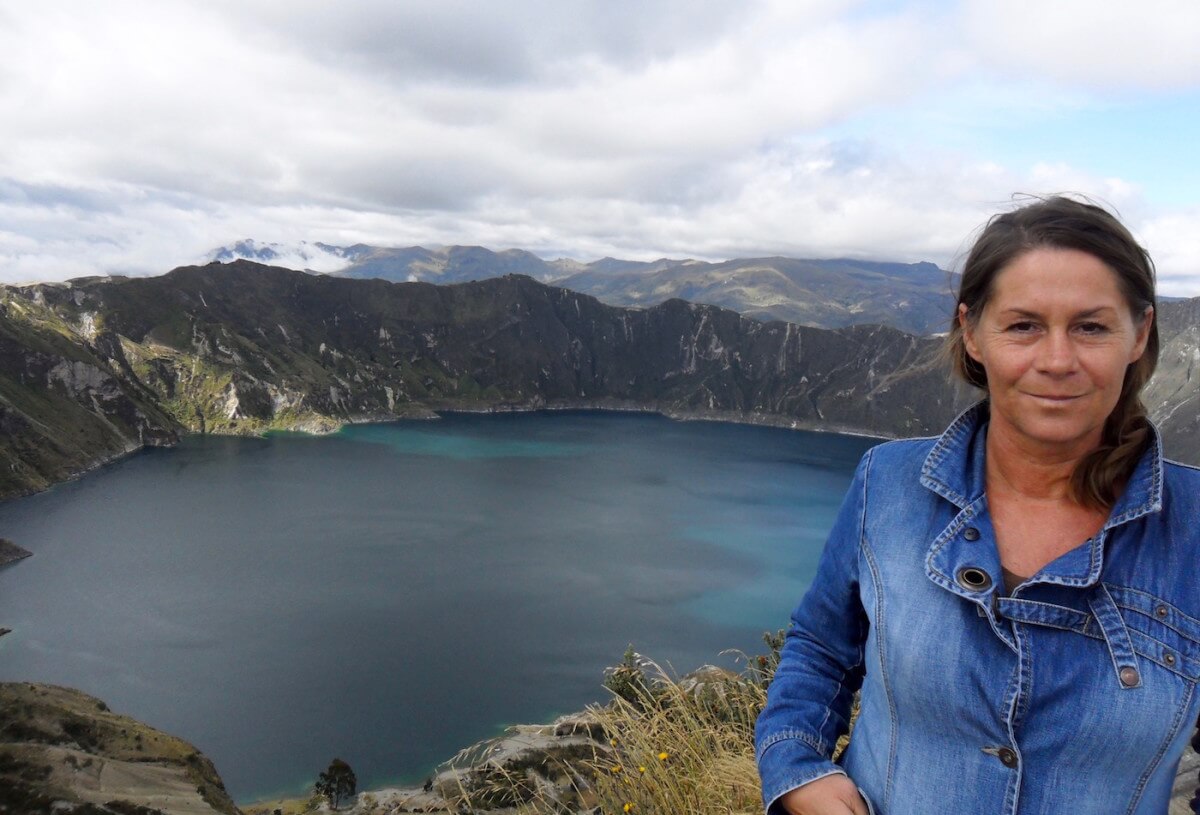 Veru by laguna Quilotoa in Ecuador
Nothing was the same when we got back to Europe. We were badly missing the life on the road. The life which brings fascinating experiences and interesting encounters every day. In 2012, Petra finished University, Veru quit her job, we sold everything we owned, donated clothes, books and other things to charities and friends and hit the road again. This time for good. Our decision was quick, clear and without regrets. At the end of 2012 we were off to Asia, Australia, New Zealand and Africa.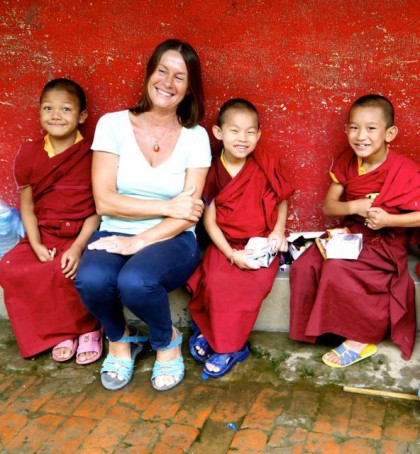 Veru with Tibetan monks in Kathmandu, Nepal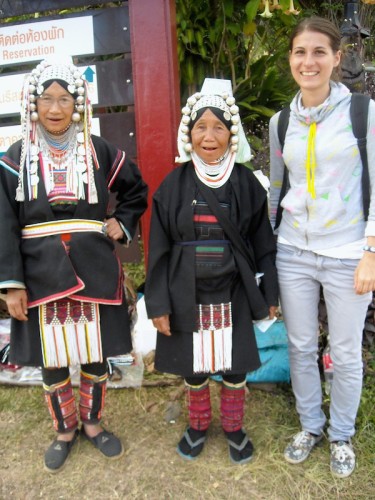 Petra with Akha women in Mae Salong, Thailand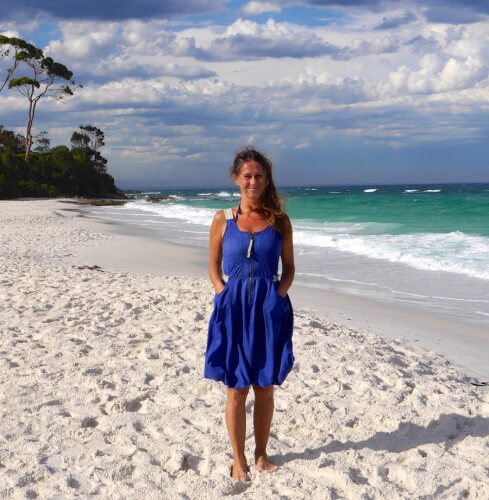 Veru in Jervis Bay, Australia
We're nomads. We travel the world slowly and explore each country for weeks or months while immersing ourselves into local cultures. We don't follow popular travel guides and we choose roads less travelled.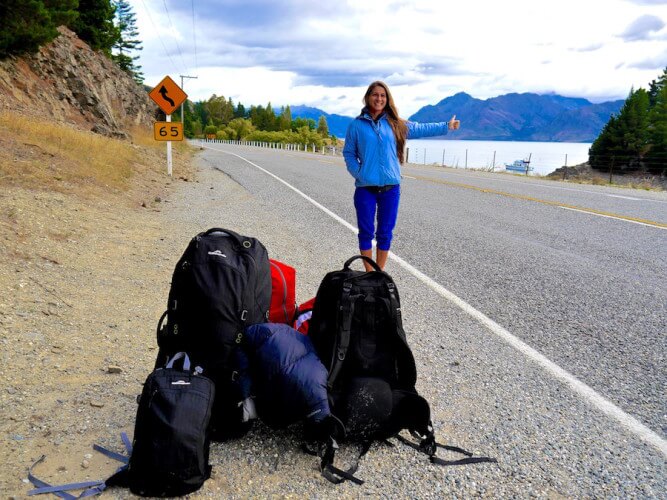 Petra hitchhiking by lake Wanaka, New Zealand
Our journeys have taken us to 43 countries so far: Australia, Austria, Belize, Bolivia, Brazil, Bulgaria, Cambodia, Colombia, Costa Rica, Croatia, the Czech Republic, Ecuador, Egypt, France, Guatemala, Greece, India, Indonesia, Italy, Laos, Malaysia, Maldives, Mexico, Monaco, Myanmar, Nepal, New Zealand, Norway, Panama, Peru, Philippines, Poland, Romania, Serbia, Singapore, Slovakia, Slovenia, Spain, Thailand, Tunisia, Turkey, United Arab Emirates, United Kingdom.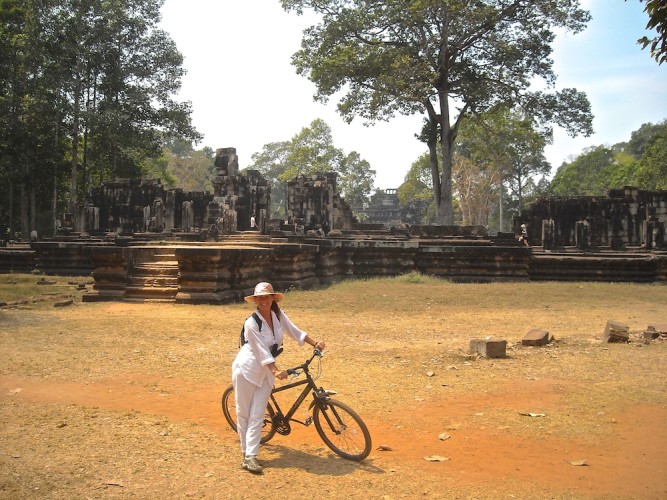 Veru by one of the ruins of Ankor Wat, Cambodia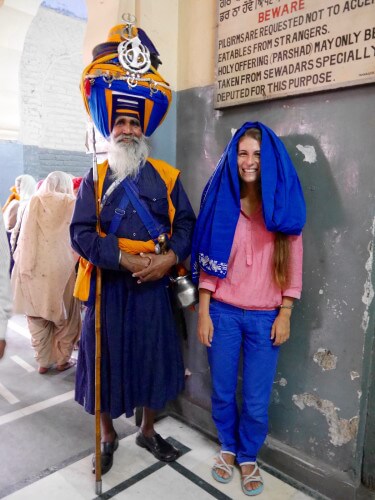 Petra with a Sikh Baba, a religious soldier, in Amritsar, India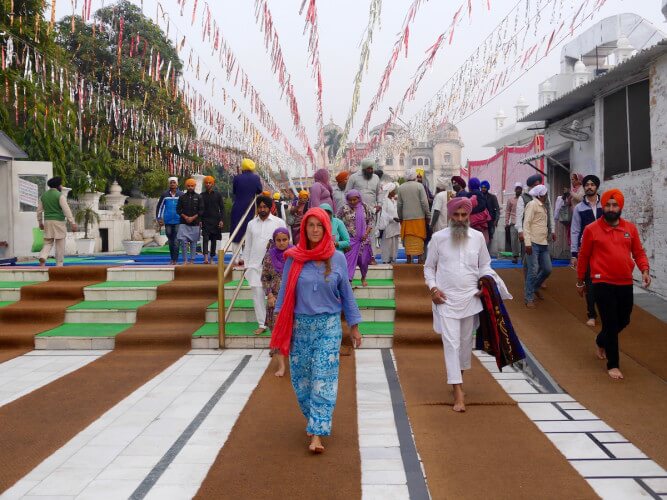 Veru at the entrance of the Golden temple in Amritsar, India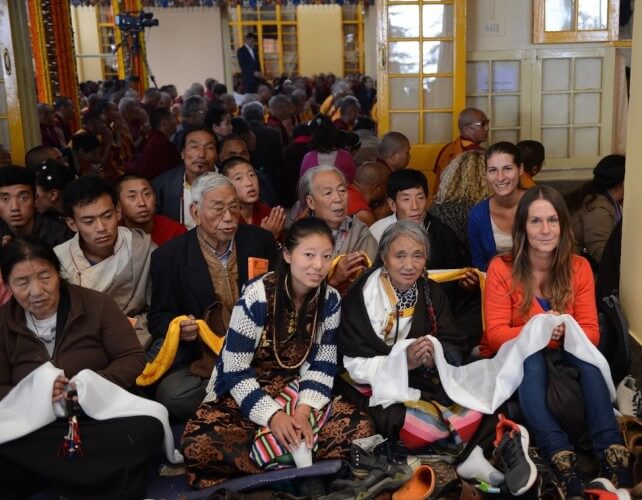 Photo credit to Lobsang Wangyal
Waiting for Dalai Lama at the Dalai Lama Temple in McLeod Ganj, India
In summer 2016 two new members joined our travel adventures: our 14 year old labrador Anezka and a 17 year old Land Rover Discovery.  They accompanied us on our road trip through eastern and southern Europe until May 2017.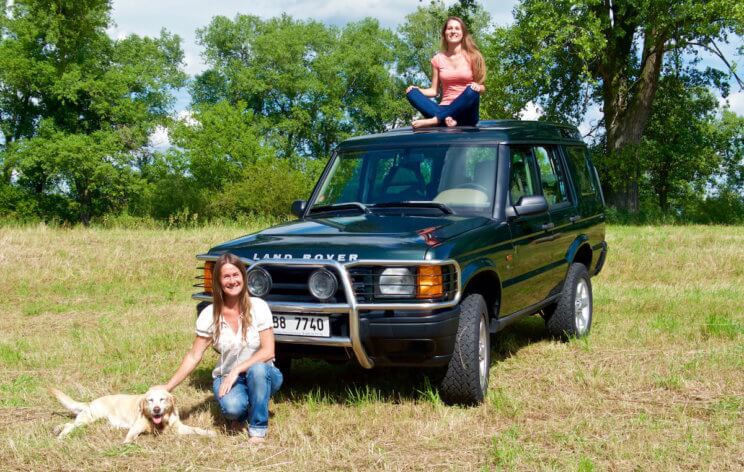 Today we are still on the road, venturing into the unknown.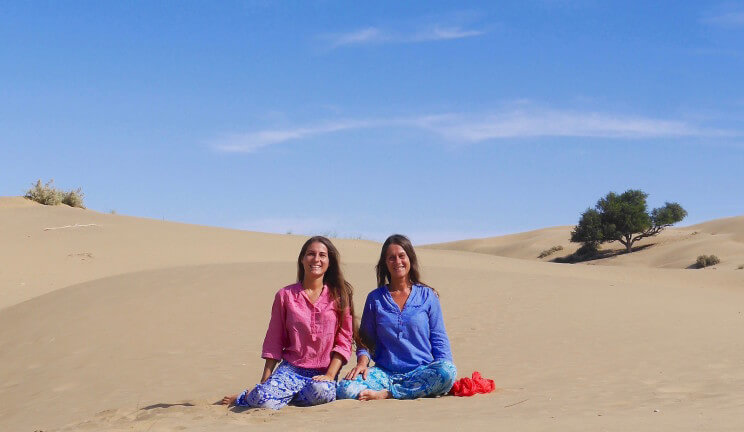 In Thar Desert near Jaisalmer, India
How can you stay up to date with our current adventures?
Follow our journeys on  Facebook, Instagram, Twitter and YouTube.
Do you have any questions or just want to say hi?
Please fill in the contact form here or send us a message on Facebook.
If you are interested in working with us, please visit our Work with us page.
We would love to hear from you!